Services
Microsoft Certified Partner






"Configuration drift is the risk that will define the security of your cloud environment"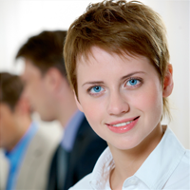 The Virtual Business Consultants (VBC) specialise in suporting you through training, awarness and mentoring, ensuring efficiency of use from your Microsoft security technology as a service. With Microsoft 365 and Azure you have a full suite of security tools at your disposal.
'Knowing how to get the most from your investment in cloud technologies helps
transform business outcomes'

We match your organisation unique needs to the appropriate training, awarness and mentoring to support your strategic business objectives.
VBC is experienced and committed to supporting customers as trusted domain experts.
To secure your people to be available and productive wherever they are? > Mobile Computing & Devices.

Visibility into who is using and accessing your information delivering greater control & compliance. > Reporting & Analytics.

To roll out new business strategies, structures, processes and customer offerings with confidence? > Secure Cloud Computing.

To focus on your market objectives and not worry about Cyber Security?
Build and develop skills to maximise the return and security of your Microsoft online Technologies. we provide self-paced online training as well as customised training support.